Nestldown Linens Llc
7134 E. Stetson Dr
Suite 105
Scottsdale, AZ
85251
email



Google Map
Street Map

hours:
10 am-6 pm, Mon-Sat
12 pm-5 pm Sun

THE MIX SHOPS
Amy, Inc
Elan
Garage, a body shop for kids
Glam Lounge
Mirror
Nestldown
Oh my Dog!
Scottsdale Pen
Studio Joy Li
The Grand Tour
Toy Jungle





THE MIX DIRECTORY
SEE: Nestldown

Canal Restaurant - Food and fashion meets on the canal banks at this hip indoor/outdoor restaurant fabulously outfitted with a runway, glass screens showing fashion shows and fire pit & lounge areas.

Elan - The French word Elan means "distinctive style or flair" and Elan Fashions will provide just that with clothing from around the globe. The store will feature new designers from such diverse places as Australia, Mexico,London and Canada, as well as represent collections from the States which offer a little something different.

Garage-a Body Shop for Kids - Represents the ultimate international fashion destination for parents who are simply defined by their penchant for fashion. This "Body Shop" is truly a unique shopping experience.

Glam Lounge - Luxury Make-up, Skin Care, Bath + Body, Make-up services, Brows and Lash Extensions. Whether it's a quick fix or a red carpet affair, let the experts at Glam Lounge help emphasize your God-given attributes.

Studio Joy Li - Product lines reflects luxury casual with European fabrics cut in streamlined silhouettes that are comfortable and versatile.

Mirror - European clothing to choose from without having to go all the way to Europe every season to get it.
_______________
Nestldown Linens- Offers European and Eastern luxury linens along with an array of beautiful bath accessories, sumptuous baby items and a selection of garden products for the most discriminating pallet.


Nestldown owner,
Laura Weaver
(25 yrs experience)

QUESTION?
email Laura



Scottsdale Pen - Arizona's premier pen store, your destination in the desert for a large selection of the finest writing instruments from around the world.

Toy Jungle - Toy Jungle is an independent toy store boutique specializing in unique toys, baby items and gifts.


RESTAURANTS
Canal REstaurant
Digestif
The Estate House
The Metro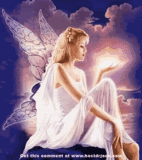 __

Scottsdale's newest trendiest mall: "The Mix"

The Mix shops



Walk along the tranquil promenade by the water!



Enjoy a unique experience!



________________________________________________________
STREET MAP for Nestldown Linens LLC

7134 Stetson Dr
Scottsdale, AZ
Street location of Nestldown Linens LLC
at: 'THE MIX' shops

www.themixshops.com


________________________________________________________
GOOGLE MAP:
click map to go to GOOGLE

View Larger Map

top

___________________________________________________________


THE MIX shops

The Mix is the combination of stylish one-of-a-kind restaurants and trend-setting fashion independent boutiques and eclectic shops, in Southbridge. This uniquely arranged Mall, is a cool collection of mix-and-mingle-style independent shops that have current fashions and furnishings and all kinds of accessories, to make The Mix, the place to go for that elusive "have-to-have" item of the moment, from women's fashions to personalized pillows at Nestldown, unique and fun shops, in a mall where notably absent are any national chain stores, preserving the independent spirit of Scottsdale.

The Mix has great shops in an elegant, open-air setting, surrounded by courtyards and fountains, at Scottsdale and Camelback Roads.


top
___________________________________________________________
PRESS

Weekend Escapes
08.26.2008
Publication: Valley Magazine, August 2008

Are we sitting beside the Seine? Or perhaps strolling the banks of the Thames? Maybe enjoying San Antonio's River Walk?
That's what Fred Unger, the developer of the new SouthBridge district, had in mind when he created an "urban village" along the route of the Arizona Canal as it runs through downtown Scottsdale. For decades, it was simply a conduit for the water that means life to the Sonoran Desert. Today the canal is the thread that unites an exciting, upscale open-air village.
The concept preserves the spirit of Scottsdale, say residents. Restaurants thrive under the direction of local culinary talent, and shops in the three-building fashion and design center called The Mix are independently owned. There's nary a chain store in sight.

The Mix is the place for shopping therapy. Independent shops in this three-building fashion and design center purvey off-the-beaten-path finds. The first building, Nest, showcases home furnishings, linens, baby things and garden/patio goods. Live is more hip and trendy, with Stella McCartney and Chloe among its 25 shops. Play, the third building, features a toy store, pottery-making shop and an upscale sneaker store.

_____________________________

Valley Guide
07.08.2008
Publication: Valley Guide, Summer 2008

Southbridge
This beautiful shopping destination places high-end boutiques in an elegant, open-air setting, surrounded by courtyards and fountains. At Scottsdale and Camelback Rds.

_____________________________

What's New In Phoenix
05.31.2008
Publication: In Style magazine, May 2008

Downtown Scottsdale
At the just-unveiled SouthBridge an "urban village" and chain-free shopping complex alongside the Arizona Canal, the Mix (7154 E.Stetson Dr.; 480/941-5555) is a Fred Segal-like collection of boutiques - Trina Turk swimwear here, Sferra linens here (at Nestldown Linens).

_____________________________

Boffo Mix Of Boutiques
05.02.2008
Publication: Yes, The Arizona Republic, 05.02.2008

As a kid running a lemonade stand, Jennifer Croll turned lemons into lemonade.
Last year she did it again, figuratively this time, when she helped to revitalize an idle part of downtown Scottsdale into the Mix Shops, a collection of hip, upscale boutiques in the SouthBridge district. She handpicked more than 20 independent shops that cater to men, women, kids and pets.


top
_________________________________________________________


contact * the mix stores * map * press

Nestldown Linens LLC, 7134 Stetson Dr, Suite 105, Scottsdale, AZ 85251 ph: 480-941-5599
@2008-2011 Nestldown Linens LLC website design by NEOTERIC
copyright@ 2008 Nestldown Linens All rights reserved